"You only grow by coming to the end of something and by beginning something else."
― John Irving, The World According to Garp
It's time to say goodbye! Only to The Yellow Studio 2.0. It's officially over. Done.
Next week I'll be getting The Yellow Studio 3.0 set up. Version 3.0 will be a transition studio that I hope will take me through the end of 2023. After that, I'm planning to settle into The Yellow Studio 4.0.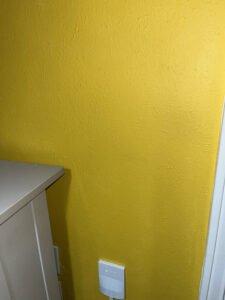 Around 1999 The Yellow Studio 1.0 was born, dubbed with that name because I wanted the walls painted this yellow color. Bright. Sunshiney. Cheerful. That was the goal. And it worked. Especially after I invested in four Ballard Street prints. They worked well with a yellow background. Truth is, everything worked well with the yellow walls as a background.
Over more than 2 decades every "podcast" episode – save those done from the field – was produced right here from inside this yellow room. Except for the first audio files that I uploaded to the Internet, 100% of my podcasts have emanated from The Yellow Studio.
A few friends have inquired, "Are you gonna miss it?"
No, not really. I'm sentimental so I'm leaving with fond memories. The countless hours spent – especially in the nighttime hours when sleep evades me – listening to music, writing, reading, researching, studying, recording, coaching, conversing with friends (in person or online)…an awful lot of life has happened in this room. I'm thankful for all of it, but it's time to turn the page and start creating a new chapter. Time for a new beginning. That excites me.
Version 3.0 will not be yellow, but The Yellow Studio has grown to represent more than a color. It's optimism. Positive vides. Wisdom. Insights. Experiences. It's figuring things out. Learning from mistakes. Always improving! Those things matter more than the color of the walls. But I do love the color. And I will miss that a lot.
What I won't miss is this moving business. Talk about a whipping!
I enjoyed the hard work of purging, but boxing up 45 years of your life together – even post purge – is a ridiculous amount of work. Rhonda has been diligently packing the most tedious items like china, glassware and lots of breakable stuff. Additionally, she's had to box up her sewing room, which has been daunting because of the sheer volume of things she needs to keep. Thankfully, during the transition she'll continue to have some needed space for her craft. Just today I told her, "I'm sure glad podcasting isn't as space intensive as your passion." 😉
I don't plan on skipping more than a beat or two during this move so be patient. I'll try to get back in the groove was soon as I can.
The old "broadcast table" of Version 1.0 and 2.0 is gone!
The old Heil Audio boom arms, which have served me so well for 20 years, gone! They've been creaky for awhile now so it's past time to retire them.
The original Toshiba 43″ flat panel TV hanging in the studio stayed in the studio, proudly owned by new masters.
The original Rode Rodecaster Pro that YOU helped me get…not quite gone, but it will be soon. It's pristine and I'll be selling it to help defray the investment I've already made into the newer Rode Rodecaster Pro 2.
Boxed up, but not going away – except for the rest of 2023 – are the Ballard Street prints, the ladies that welcomed folks inside The Yellow Studio, Tweedle Dee and Tweedle Dum – and the dragons and other figurines that populated the studio. These things are going to be safely stowed away in the location of The Yellow Studio 4.0. They'll just remain boxed, safely stored in the comfortable warmth of bubblewrap. 😉
The new studio will have a brand new 62″ long desk, on casters. That'll be a first and I'm looking forward to the prospect of moving the studio around as I want. Maybe I won't move it around much at all. But it's nice knowing I can.
The new studio will have a brand new chair. I sold my Herman Miller Mirra chair because the armrests are awful. They drove me crazy for years and so I made somebody happy with a killer deal. I was ready to move on. I know the Mirra and Aeron get rave reviews, but I don't personally think they're worth the money. One day I may break that down further, but that's not the point today. I've invested in a modestly priced, highly-rated chair. I've about decided that those of us spend a lot of time in office/studio chairs might be better served investing in a chair that can serve us well for 2-3 years. After that, we can do it over again. Easier to do when you're not spending over $1,000 for a chair. Besides, I'm kinda ready for a change after a few years – just because.
The new studio will have at least two new mics. The only mic that isn't stowed away for the rest of the year is my Tech Zone Audio Stellar X. That's what you're hearing right now. It's been my go-to mic for the past few years. I break the first rule of podcasting by using a condenser mic over a dynamic mic. But I don't care. I like the crispiness of condenser mics and The Yellow Studio was always conducive for the condenser mics I've leaned on – this Stellar X and the Rode NT1.
The new studio will have the Earthworks ETHOS broadcast condenser mic and the brand new Gen 5 Rode NT1, another condenser that has some cool tech built-in.
The new studio will have some new headphones. Most of my headphones are packed away. They'll stay that way until early next year. The Sony MDR7506 has been my most used phones for years. I've replaced the ear cups more times than I can count. They're really great headphones. I have no complaint. I'm just ready for a change so I'm going back to a brand I used long before these Sony's made their entrance, Sennheiser. I'm keeping the Sony's and I also have the AKG K240's, which never get used. They're uncomfortable for me. And I prefer phones that fit a bit tighter on my big 'ol head. They don't.
The new studio will have a new boom arm, the Rode PS1+. I hope it's everything folks claim. I'm really tired of the squeakiness of the Heil's. I've endured it for at least the past 5 years so I'm looking forward to seeing if the Rode's can be adjusted during recording without embarrassing me.
For now, the same computer will serve at the heart of the new studio – an i7 Intel-basd 27″ Apple iMac. I hope to squeeze another year out of this machine, after which I'm hoping to replace it with an Apple laptop of some sort.
I need to huddle with fellow podcasting buddy, Jim Collison (TheAverageGuy.TV) about outboard/external data storage. Jim's much more technically proficient than me. I've got a handful of external spinning hard drives. I also use BackBlaze for online backup, but I'd like to organize my data storage more efficiently. Jim's likely the perfect coach to help me figure that out. I hope to do that sometime this year before I make version 4.0 my permanent home.
The new studio will also have a new white photo-video retractable background. You won't see it unless you pay attention to some of my video work, which never happens here at LTW. I want a clean background and I plan to keep the details of my space more confidential for the balance of 2023 (in my Elmer Fudd voice, "ssshhh, be berry, berry quiet").
The new studio will also feature two new Elgato Key Light Air desk lights. They'll serve as my work lights as well as video lights. I've not had good lighting…EVER. This will be a first. I may have to start wearing makeup like those fancy TV news anchormen.
Lots of changes for version 3.0. And I suspect 4.0 will have fewer changes like these, but it'll have a monumental change in location. So it's all exciting.
Everything is hard until it's easy.
Everything is slow until it's fast.
That's how this process has been for us. 2022 was a hard year. Well, to be more accurate, we've had a bit of tough go since 2018. I've shared enough here – for those who pay close attention – to satisfy the most curious. But personal difficulties aren't unique to us. You have them, too. This year began much like the past 5. Until things began to take a turn. When they turned, they really turned. At first, we were thinking it may not be real. Maybe we should be reluctant to think momentum is happening. It could be a trick. Turns out it wasn't a trick.
So we pushed hard and leaned into wisdom to figure out what our next steps should be.
That's when it went from good to better. For months I'd been casually keeping up with a possible opportunity. But I never thought of seizing it. I was just paying attention to see what might happen with it. I figured somebody would find it suitable, but time went on and things continued to grow even more enticing. More favorable for somebody willing to see it for what I saw it for – a pretty solid opportunity.
Yes, I'm talking about buying another place – the place where The Yellow Studio version 4.0 could be born. The goal was to sell where the original studio was, sit tight and see how the world might unfold between now and the end of the year. When it comes to real estate, my prophet skills are terrible. It's easy to predict what might happen. It's more difficult to put your own money on the line to back up your prediction. These are unprecedented times and I'm happy to report, I have no clue what might happen. But I'm a business guy. And I'm now an old business guy, which means I know what I like and I can spot a good deal for me. That doesn't mean it's a good deal for you.
So this property I'd been watching continued to get more attractive. Around the middle of the month it got so attractive I couldn't ignore it. Up to this point I hadn't shared with Rhonda my fascination with this place. So on a Saturday I told her about it. I asked her to do two things: a) find a reason to not take advantage of it, and b) ask yourself if you were lose it would you regret it?
I'd been doing both of those and I wasn't able to find a reason not to jump on it. A few days before sharing it with her I'd been struck with an overwhelming feeling that if I were not take a run at it, and somebody else did – I'd regret it. By late Saturday afternoon she had had time to look it over. Keep in mind I'd been watching it pretty closely for about 4 months, so I had a big head start. She concluded what I had concluded so I sent a text message to a friend who could help us with this opportunity and we were on the hunt.
The friend provided additional information. More details. They only verified our interest. We got more serious about the hunt, making an offer.
Within half a day we had a deal pending inspection and the unearthing of some deal breaker.
Off we went – my son, the inspector and me. Follow him on TikTok. A whirlwind trip proved fruitful. A little something here. A little something there. Some things to shore up, not any major because it was a newly constructed place. It checked the boxes for us. No place is perfect but it seemed awfully close. Repeatedly we looked at each other commenting about how true those statements are:
Everything is hard until it's easy.
Everything is slow until it's fast.
Boy, had things been hard for so long. And talk about languishing for week after week, month after month and year after year! We knew it well and now we were flummoxed because it was like things were for the first time in a long time falling into place too easily.
Some people believe things should be easy – and if they're not, then they're not likely meant to be (whatever that means). I've never subscribed to that, but I'm close to converting.
Then, it continued. The transition location for version 3.0 had been problematic price wise. Rhonda and I had labored over it for many months in preparation for pulling a trigger. It was scary and confusing. But when my son and I returned from inspecting version 4.0's location, the next day – things shifted. Suddenly, for the first time in a year the pricing dropped to the lowest price we'd seen in a year. So, without hesitation, we hit our GO button.
For people who aren't impulsive about anything it sure looked – to the uninitiated – that were. But that wasn't the case. We had slowly been grinding for about a year toward all this. It just had failed to come together. Until it did. And when it did, it went so fast it almost made up sick at our stomachs. But we took a deep inhale and took another step forward. Then another. And another. Before long we had advanced further than we had in over five years.
I was beginning to think I might never feel it again. Momentum. Plans coming to fruition. I had faith – well, I said I did. Saying you believe and actually believing aren't the same thing. For the past 4 months or so I've worked harder than ever to make sure I'm honest in my belief. To be sure that I'm trusting God and willing to accept failure – or the rejection of what I most want to happen.
Here's the thing about our plans and our ideal outcomes. We can't know with 100% certainty if we're correct. I can think the thing I want will serve me well, but I could be wrong. "Be careful what you wish for and all that." Maybe there are things we can't or don't see. Maybe a "no," serves us much better than a "yes." I can think of so many things I wanted to happen, but they didn't – and it turned out what a blessing that "no" was. Had some of those things happened, it would been awful for me. And sometimes, for my family, too.
The sudden easiness of these things seemed as evidence that we were on track – that our ideal outcome was indeed going to be our ideal. It beefed up our faith in what we had already concluded. We knew why were pursuing these things. We had worked hard to keep our hearts in the right place. Many things we couldn't have possibly foreseen were falling into place. And that quote leaped to my mind…
"Until one is committed, there is hesitancy, the chance to draw back, always ineffectiveness. Concerning all acts of initiative and creation, there is one elementary truth the ignorance of which kills countless ideas and splendid plans: that the moment one definitely commits oneself, then providence moves too.

All sorts of things occur to help one that would never otherwise have occurred. A whole stream of events issues from the decision, raising in one's favour all manner of unforeseen incidents, meetings and material assistance which no man could have dreamed would have come his way. I have learned a deep respect for one of Goethe's couplets: Whatever you can do or dream you can, begin it. Boldness has genius, power and magic in it. Begin it now."

― William Hutchison Murray, The Scottish Himalayan Expedition
Commitment isn't all that's required though. I've been more committed to some things that never happened than I have things that did. But that doesn't mean commitment is unimportant. It is. I rather focus on the word "ineffectiveness." Not all commitment includes effectiveness. Being effective is harder than being ineffective. I'd modify this brilliant quote to include "effective commitment." Unfortunately, I can't define it. We know it when we experience, but like us in recent years – we've not experienced it very much. Then suddenly, we began to experience it in waves. It felt unnatural, like a dream.
Trepidation is a killer. Waiting for the shoe to drop is a real fear. A deadline comes and things work. Relief until the next deadline is met with success. A string of events hinge on each other and it's unnerving. But we keep walking – having faith it'll keep moving in the positive direction we most want. So far, so good.
That's why today's episode is a Saturday show, not the normal Thursday show. I didn't want to be too quick on the draw. By now I can tell you, it's a done deal. And like Jimmy Buffett sings, "Come Monday, it'll be alright" because come Monday The Yellow Studio's version 4.0 location will be secured. Signed, sealed and delivered.
It's great when a plan comes together, huh? It's even greater when it comes together smoothly after a long, arduous march through the muck and mire to make it reality. It's like the conclusion of a 5-year trek through the wilderness to reach some highly sough after place of serenity. The relief when you top the hill and see the lights of the place give you such joy – it's hard to describe.
We topped the hill. We see the lights. We're now trekking down the mountain, looking forward to the hot shower, clean clothes and good meal that awaits us. Lord willing, by Monday afternoon we'll be able to sit down, grab a nice drink of water – or Diet Dr. Pepper – catch our breath, then clean up so we can celebrate!
How Can My Story Serve You In Crafting Your Story?
For starters, success isn't guaranteed any more than failure. As the Bible says, "Time and chance happens to them all." (Ecclesiastes 9:11) There is a randomness in life, but that's no reason to loose belief. Optimism is still our best path forward. Confidence is in our abilities. It's not wide-eyed optimism of delusion. The foundation of our confidence is the notion that based on our skills, talent, abilities and competence – we believe we can do this thing. That doesn't mean it'll work. Or that it'll work quickly. Success takes time. Failure can come quick.
Failure can be a lesson to help us figure out success. It can also be a gatekeeper to suppress the masses because failure – even early failure – defeats most people. Success seems to reward persistence – those willing to do what others aren't. Don't be too quick to read failure as some sign that "it's not meant to be." Perhaps failure is exactly what is meant to be so you'll learn to pursue your ideal outcome no matter what.
Failure teaches us how to recognize and appreciate success. From the valley floor we look up in admiration of the peak. The moment we set out to summit that peak, defeat kicks in by challenging us, showing us how hard the climb will be. The peak illustrates the rarity of her occupants by making sure only those willing to sacrifice successfully arrive. The higher you climb, the greater the difficulty, the fewer peers you encounter willing to press on. It's up to us if we'll keep climbing or quit.
Success will always look like failure until it doesn't. One step at a time doesn't always reveal progress. That's why faith is important. Belief that you're making progress, even when it's not apparent. How long you sustain that journey is entirely up to you. This, for me, has been one the hardest parts of this journey but I always believed in what I was pursuing and I was unwavering in knowing what I wanted to achieve. Deep down inside I knew it was the best, wisest course – even if life seemed to be showing me otherwise.
Changing your mind by altering your ideal outcome isn't a sign of surrender. It doesn't mean you're giving up your dream. It means you may have evolved and figured some things out before you had to materially experience failure. New information coupled with your personal growth should result in some changes. And what a blessing when that growth happens in your mind and your planning, and not in a physical outcome. For example, I started four years ago diving deeply into learning all I could about the short-term rental business. As a business guy it still intrigues me, but I had a very specific notion of what I most wanted to do. It didn't involve owning and operating as many doors as possible. I was aiming small, but rewarding. Over time, things changed. The market grew increasingly more saturated. Over the past 18 months doors where I was most interested doubled. Occupancy rates dropped. Without ever having operated a single night running a short-term rental I changed my mind. Now, I was more intrigued with the less profitable, but still lucrative model of mid-term rentals (30 days plus). That began to interest me much more than short-term rental. Turns out none of it was going to happen. At least, not yet. Was it a failure? No because I never made a single investment or suffered a single loss. This was all a mental exercise as I studied a business I've never practiced.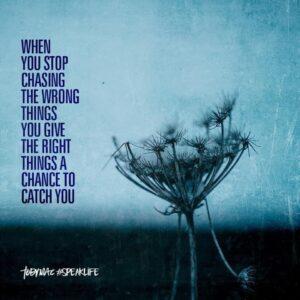 Now it's time to take a break from the microphone so I can dig in and do the work required to make my way down to the valley of success after this long journey. There's no time to rest from that work so I need to rest from this work, but just for a couple of weeks. You won't miss me much. Lord willing, I'll be back before you know it.
Thank you very much for being part of the journey from the beginning to this version 2.0 of The Yellow Studio. Go here if you'd like the virtual tour(s) I've done of The Yellow Studio.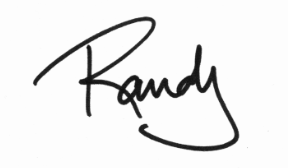 Please tell a friend about the podcast!